Oblique view of north end of Chiang Mai Airfield (gun camera photo dated 22 May 1944)
This photo was taken about two months after the 05 Mar 1944 B-25 raid.
Thus it shows what the USAAF crews might have seen on their approach to the field.
Note the general desolation resulting from repeated attacks by Allied aircraft.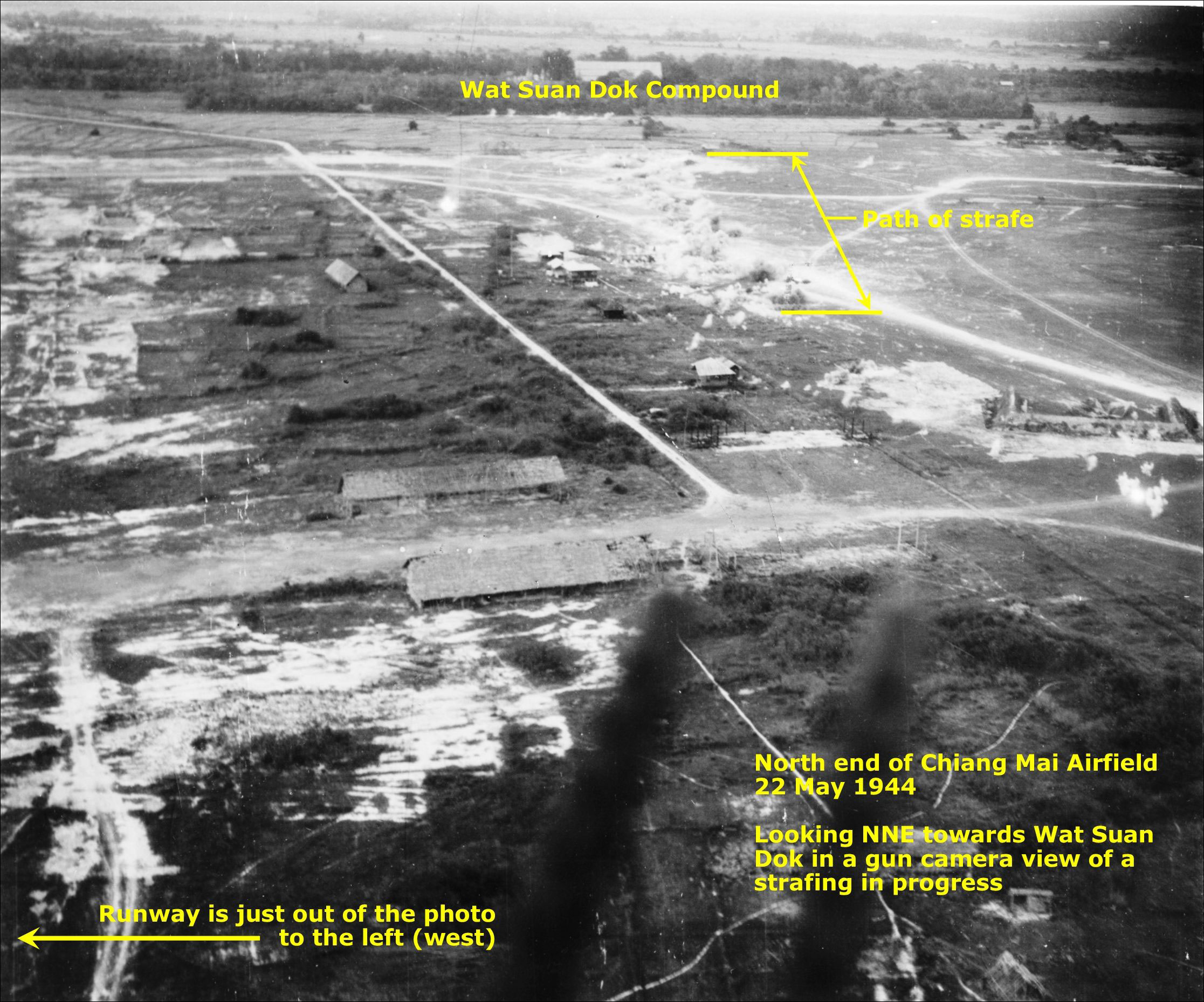 --- Photo: Ted Yong, relayed by Sakpinit Promthep email 04:41 13 Dec 2020